When snowboarding was added to the 1998 Winter Olympics in Nagano, Japan, Time Magazine famously dubbed it the "worst new sport" to be added to the games.
But with the popularity of the sport amplified by ESPN's X Games in 1995 and its proliferation down ski slopes across the U.S., snowboarding became a sought-after addition to the Olympics, despite the echo of prominent naysayers. Officials foresaw the tremendous upside of injecting its traditional competition with youthful, edgy exuberance, as well as an exciting sport that, despite being new to the Olympics, wasn't new at all.
More than 20 years later, their gamble paid off. Snowboarding is now a top attraction at the Winter Games, and its popularity spans age, gender and geographic spots across the globe. The Olympics expanded the allure of a sport already adored by its devotees, and this summer in Tokyo, it's ready to do the same for another sport pushed into the mainstream by the X Games, and once considered too iconoclastic for the global stage: skateboarding.
"Skateboarding is going to do for the summer games what snowboarding did for the winter games," said pro skateboarder Andy Macdonald, winner of 23 X Games medals, and one of the most prominent ambassadors of a sport that, over the past 30 years, has gone from empty swimming pools to inventive skateparks across the U.S.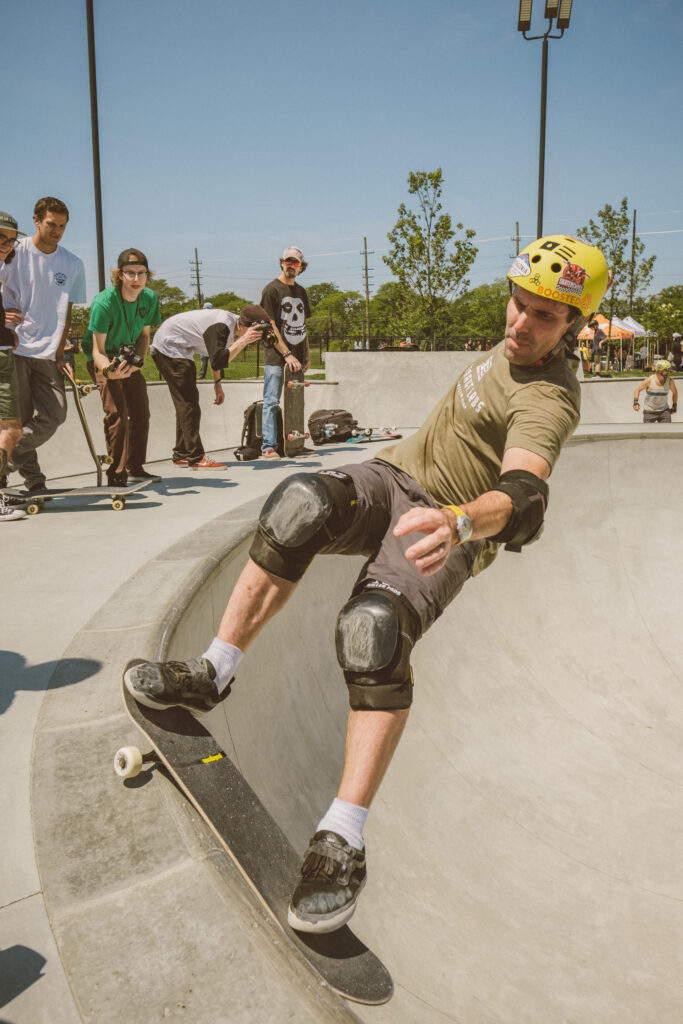 Macdonald got his first skateboard for Christmas in 1985. Growing up outside Boston, Mass., the seasons and lack of local facilities prevented Macdonald from skating anywhere aside from suburban blocks and basketball courts. But throughout his summers spent with his father in Ann Arbor, Mich., he fully dropped into the sport and the local skate community, riding expanses of the University of Michigan campus before the City of Ann Arbor erected a vert ramp in Veterans Memorial Park (which now hosts Ann Arbor Skatepark).
Eventually, Macdonald moved to San Diego, Calif. to skate full-time, turning pro in 1994. His entry onto the national scene—and into X Games lore—would begin soon after. Established and produced by ESPN as an extreme sports competition to lure younger viewers, the X Games illuminated sports like skateboarding past their community-bred leanings, and introduced athletes like Macdonald and Tony Hawk to an international audience.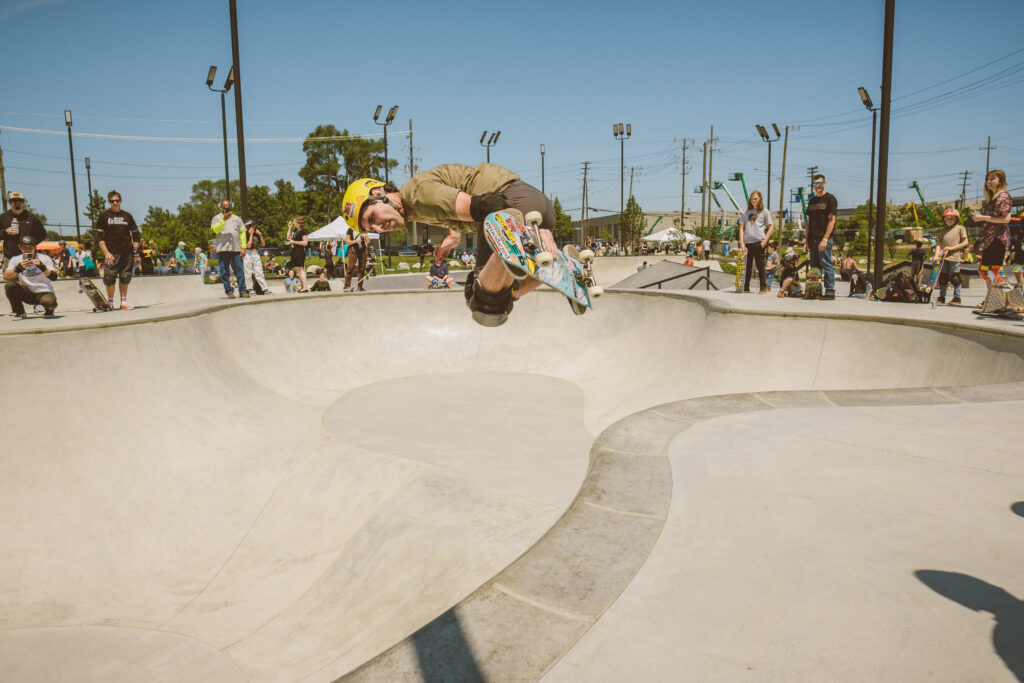 This turned skateboarding into a sponsor-funded career for individuals like Macdonald, who went on to ride for such names as Sony, Amazon and Red Vines Licorice. It also inspired the now more than 6.6 million skateboarders across the United States to pick up boards, pop kickflip tricks and know their passion has a place on a televised stage. With skateboarding's inclusion in this year's Summer Olympics in Tokyo—which starts with its Men's Street qualification on July 24—Macdonald believes the sport's popularity is about to grow even further.
"The Olympics—just like the X Games did—are going to help skateboarding on a global level, and become a more legitimate sport," said Macdonald, an original founding board member of USA Skateboarding, which now serves as the national governing body for the sport. "People who currently don't have skateboarding on their map or are unfamiliar with how big the sport has become will soon have it on their map because it's an Olympic sport."
The global impact of skateboarding's Olympic appearance could take many shapes around the world, from more access to skateboarding and skateparks to the formation of national teams, to skateboarders being paid to train to become Olympians. But if the impact of more expansive coverage mirrors what happened in the U.S., then the sport's Olympic appearance could catch air into a new stratosphere.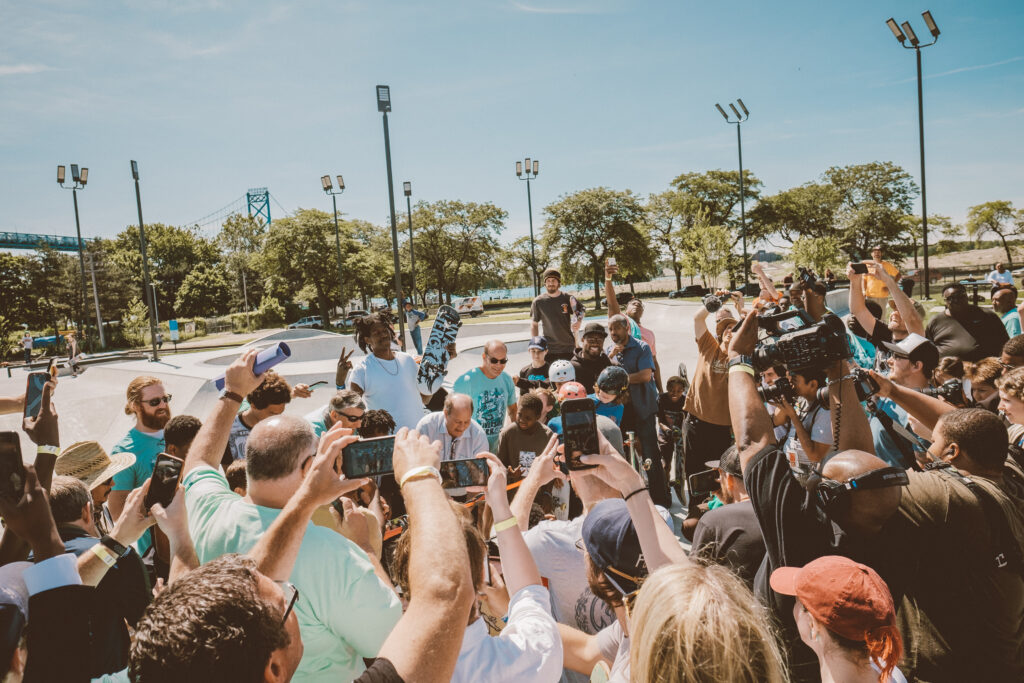 In the nearly three decades since the first X Games, support for the American skateboarding community has grown exponentially. In 2018, the Ralph C. Wilson, Jr. Foundation teamed up with The Skatepark Project to launch the Built to Play Skatepark Program in its two regions of Southeast Michigan and Western New York. With support from the Foundation, The Skatepark Project provides matching grants of up to $250,000 and technical support through the program to community groups and municipal entities seeking to create free, public skateparks that serve low-income communities. Many skaters throughout Western New York and Macdonald's old thrashing grounds of Southeast Michigan are now enjoying environmentally sustainable skateparks, and waiting for more still under construction to open to visitors. Once relegated to finding the one kid in town with a homemade ramp, residents in cities across the U.S. now have publicly and privately funded skateparks for those honing their craft—or just having fun.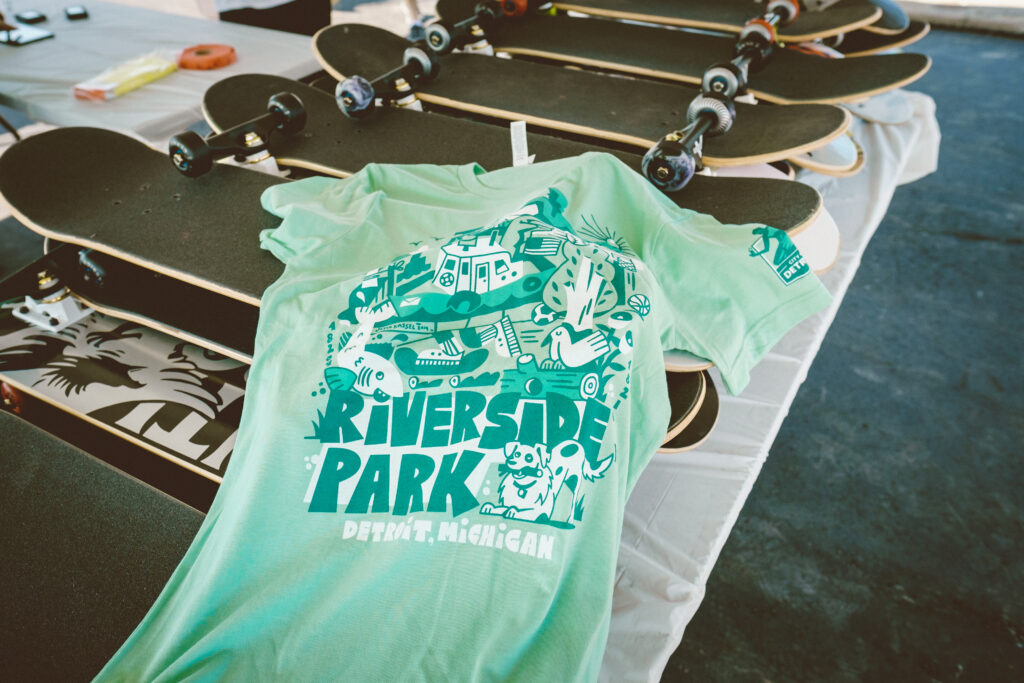 This is a far cry from Macdonald's early days in Ann Arbor, when he and his skateboarding pals had to educate public officials on the legitimacy of the sport. Now, it's become an anchor of the world's grandest sports competition, offering opportunities to skateboarding communities near—and far.
"These days, when the skaters show up at the town council meeting and say, 'Hey, we want to be professional skateboarders, and we want a place to skate because we want to be Olympians someday,' it's no longer so crazy."
To learn more about the Built to Play Skatepark Program, its grant opportunities and ongoing efforts throughout Western New York and Southeast Michigan, visit The Skatepark Project at www.skatepark.org.