The city of Jamestown, New York has been known for many things since it first incorporated as a village in 1827. Its location near Chautauqua Lake led summer visitors to coin it as "The Pearl City" in the late-1800s. Its industrial might once made it a prominent manufacturing location for tools, furniture and automatic lever voting machines. And as the birthplace of comedy legend Lucille Ball, it's now home to the National Comedy Center, opened in 2018.
But throughout its history nestled in the state's Southern Tier, has the locale been known as a must-visit destination for skateboarding? Not so much—but that's about to change.
Thanks to receiving a $250K matching grant through the Built to Play Skatepark Program in 2019, Jamestown will soon boast Riverside Community Skatepark. Currently being constructed atop the former Jamestown Trolley Building and along the city's Riverwalk, the planned 6,500-sq.-ft. expanse will provide another recreational spot for an evolving downtown once it opens in late fall.
But while the skatepark will be new, the city's passion for skateboarding is not. According to Jamestown Skate Products owner Pete Scheira, skateboarding in the city and region goes back to the early-1980s, ushered in by manufacturing-minded residents who'd team a plank of wood with some roller-skate trucks and wheels. Those days are long gone, but the burgeoning interest in the sport imbues the present—and is primed to be a big part of Jamestown's future.
Whether behind the counter of his skate shop—or hanging with local skaters aside the indoor ramps above the shop—Scheira is a big proponent of this future. He's been a key cog in the fundraising for and development of the forthcoming Riverside Community Skatepark, and throughout the below Q&A, he provides details on how things got started, and what the development will mean for The Pearl City.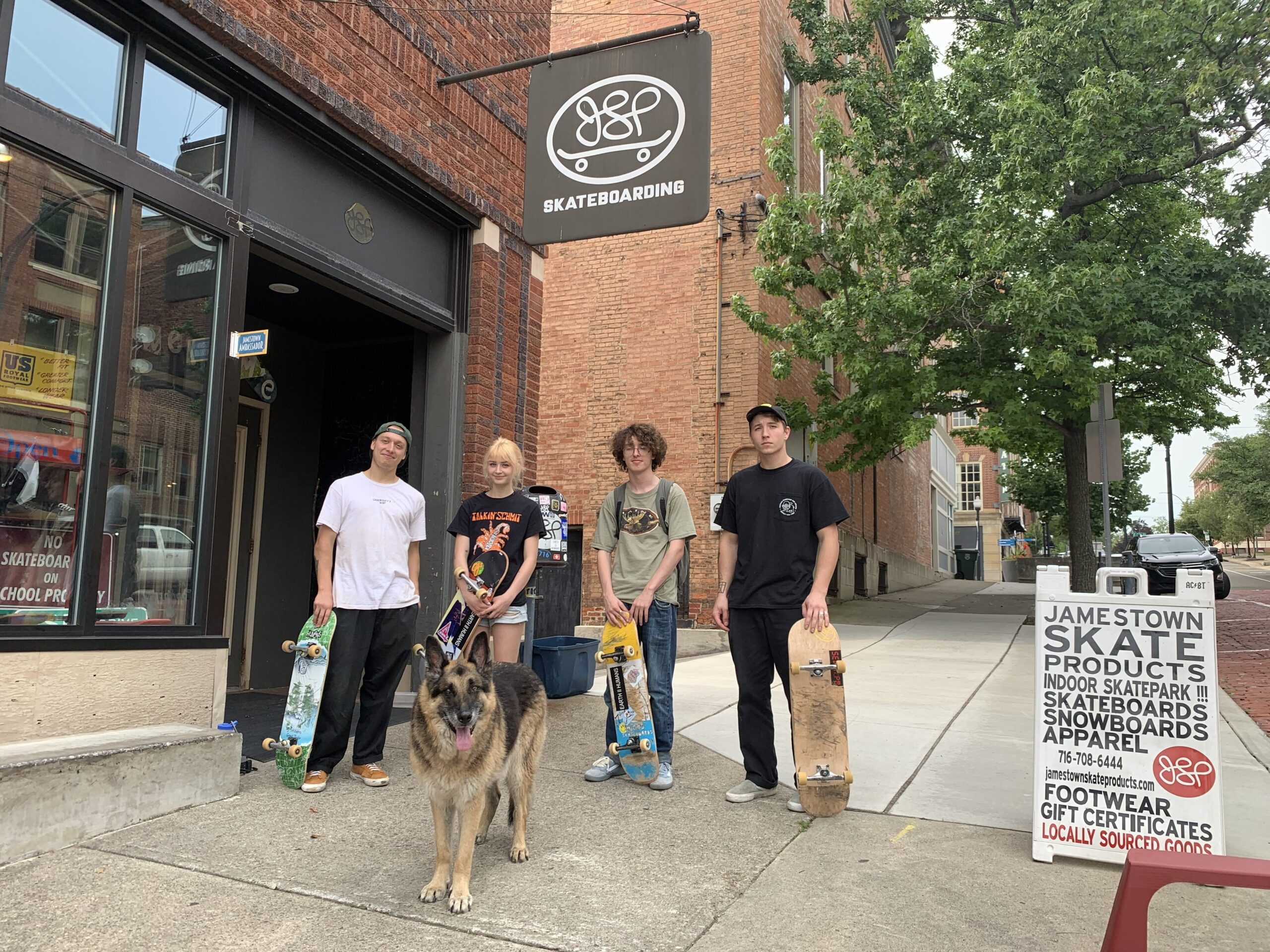 Question: How did Riverwalk Community Skatepark initiate, how did collaboration take the idea from conversation to creation?
Pete Scheira: Timing was everything with this project. I saw the Tony Hawk Foundation [now The Skatepark Project] was working with the Ralph C. Wilson, Jr. Foundation trying to get more skateparks built in our region. At the time, we had a longtime mayor [Sam Teresi] who I had a great relationship with. I ran into him right after I had found out about these grants, [and he was] all for looking into it. From there, [Mayor Teresi] got things rolling over at City Hall, and everyone was thumbs up for the project.
Q: What's one memory of the planning, fundraising or construction of Riverview Community Skatepark that's particularly special to you and your team?
PS: Definitely our final fundraiser, organized by the Active Artists Alliance. It was a skate deck art show called All Decks On Hand. They hosted this event several times—and they were all awesome and successful—but the last one was incredible. The amount of decks that came back from the artists, to the crowd that showed up and every deck sold, that's when we knew the community was backing this project and that it was really going to happen.
Q: The skatepark is set to be located at the former Jamestown Trolley Building site. How do you plan to incorporate remnants of the old structure into the new expanse?
PS: We are using some of the existing foundation to build off of, and there are a few massive pillars that will be used in the plans. You really don't know what exactly will come out of it until we dig some more and start to lay some of the forms.
Q: What do you hope the skatepark does for Jamestown's present and future?
PS: Give our youth, teens and adults an awesome place to skate, roller skate, bike, and scoot with their friends, all while meeting new friends. I hope it all feels like home, like their comfort space. Skateparks and skate shops are super important assets to every community, in any part of the world!
Q: Finally, what advice would you give to other smaller cities and towns across Southeastern Michigan and Western New York interested in applying for grant monies from the Built to Play Skatepark Program?
A: I would tell everyone to go for it! What is the worst that can happen? It's hard work, but it's for a great cause, and there are a lot of people ready to help you make this happen. Get your community on board, and you'll have all the support you need.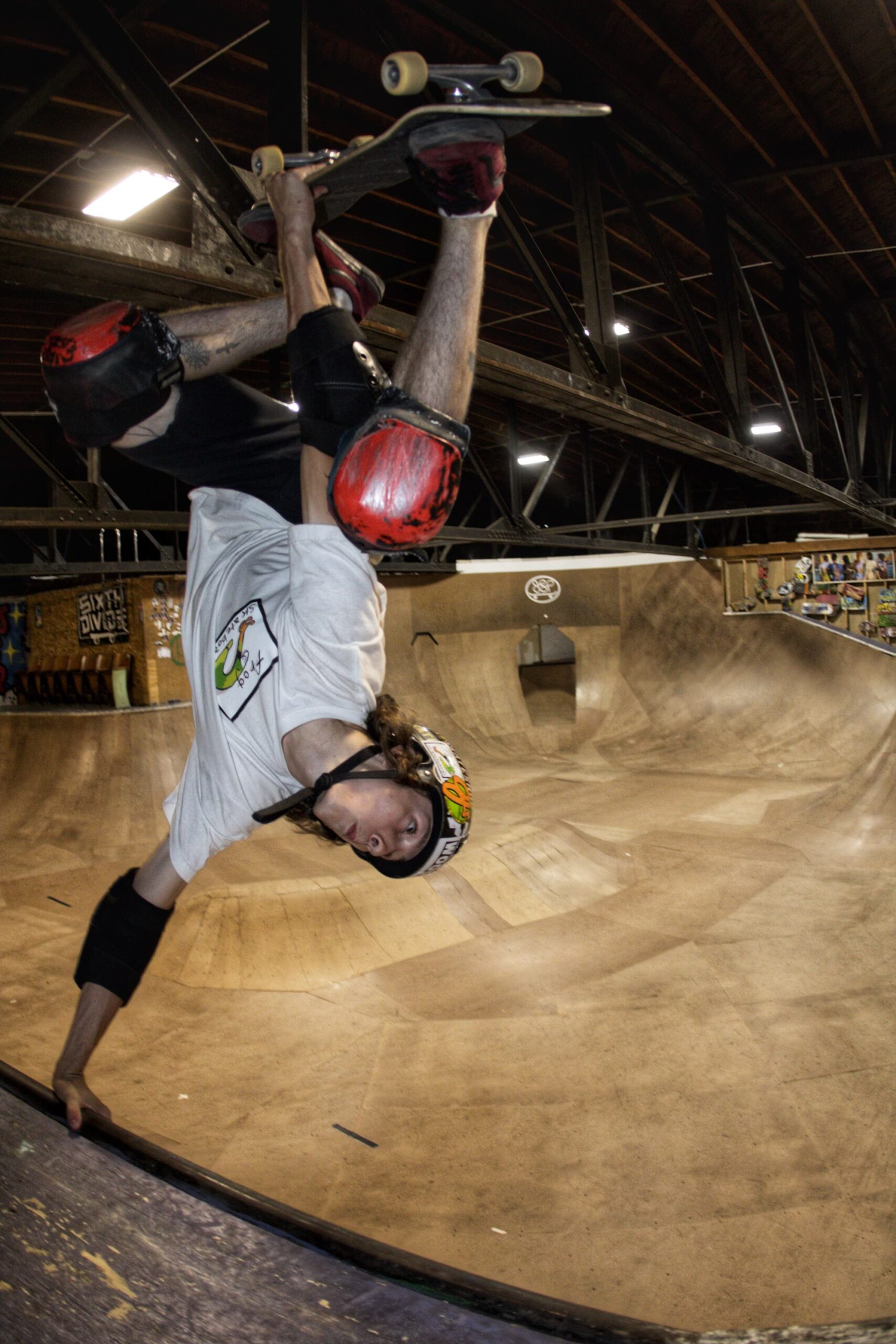 To learn more about the Built to Play Skatepark Program, its grant opportunities and ongoing efforts throughout Western New York and Southeast Michigan, visit The Skatepark Project at www.skatepark.org.