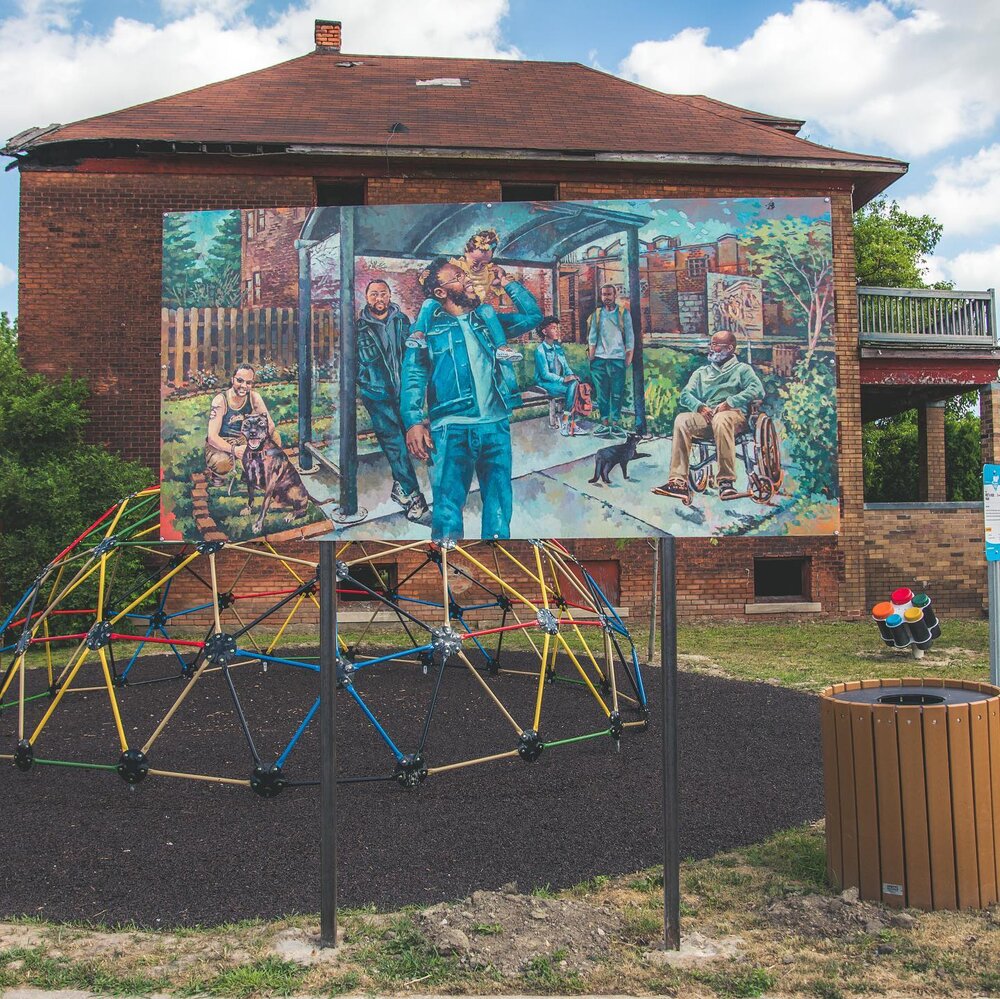 Engaging spaces enabled by the Play Everywhere Challenge don't always spring from vacant concrete, dirt, or grass. Sometimes, grant monies awarded make an already existent expanse exceptional—and create an even greater asset for its community.
This is the case with Rest. Ride. Play Park in Detroit's NW Goldberg neighborhood. Originally established in 2020 as Rest & Ride Park—a pocket spot named after its proximity to the nearby bus stop—the updated space now features much more, thanks to $64K awarded from the most recent Play Everywhere contest. Applied for by community development nonprofit NW Goldberg Cares and awarded through the ongoing KABOOM! and Built to Play initiative, the grant has enabled new interactive aspects like musical instruments and geodesic climbing dome to the renamed park, which was officially unveiled in June 2022.
A full guide to these developments—and forthcoming neighborhood additions—was recently covered by the award-winning, Detroit-centric digital news magazine Model D. To read the full story, click here.
For more information on KaBOOM! and the Play Everywhere Challenge, visit https://kaboom.org/grants/play-everywhere-design-challenge. For more info on the Ralph C. Wilson, Jr. Foundation, visit ralphcwilsonjrfoundation.org.