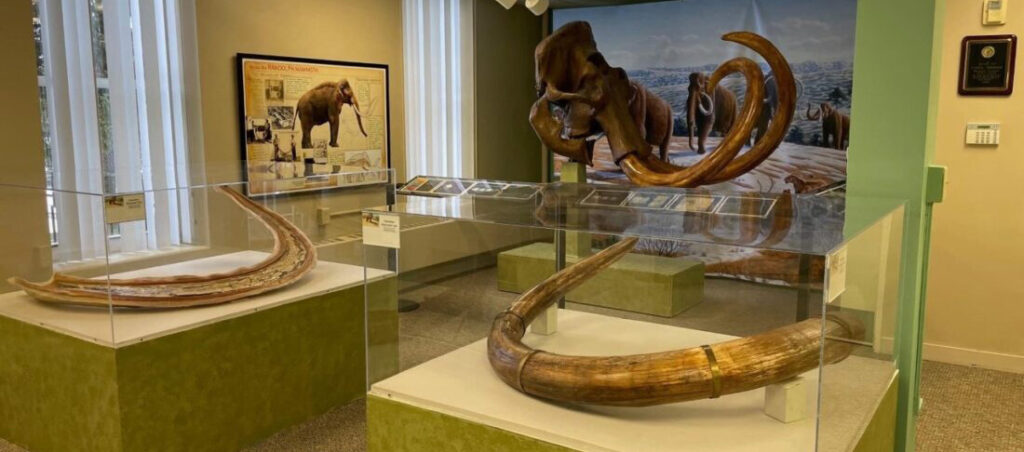 Most people outside the Cattaraugus County section of New York State have probably never heard of the Randolph Mammoth. But soon, there'll be a playground aiming to change that.
Thanks to a $75K Play Everywhere grant secured in 2020, the Randolph Area Community Development Cooperation (RADC) will soon unveil its new Woolly Mammoth-inspired play space in Randolph's Weeden Park. The reasoning for this is the region's cherished Randolph Mammoth, whose remains were found in May 1934 while workers were building a pond for the State Fish Hatchery, and is one of the most complete examples of its species ever discovered in New York State.
Now, a new generation will get to learn more about this discovery—and enjoy an inventive play experience at the same time. Thanks to grant monies from the ongoing KABOOM! and Built to Play initiative, Randolph's new park will host fun obstacles and amenities alongside replica mammoth fossils, descriptive signage, and more once it opens to the public.
A detailed feature on these developments was recently covered by WNY News Now. To watch and read its full report, click here.
For more information on KaBOOM! and the Play Everywhere Challenge, visit https://kaboom.org/grants/play-everywhere-design-challenge. For more info on the Ralph C. Wilson, Jr. Foundation, visit ralphcwilsonjrfoundation.org.