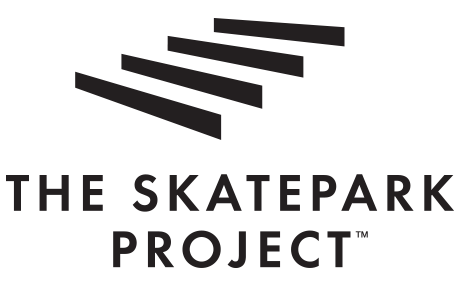 Initiative rebranding will carry on the community-driven mission of Built to Play partner
The Tony Hawk Foundation has always been more than a recreational initiative featuring the moniker of an international sports superstar. Since its inception nearly two decades ago, it's been an engine for community engagement and development, providing safe outdoor skateparks for kids eager to ride, stay healthy and earn worthwhile confidence on a board and four wheels.
That's why, starting on July 1, the Ralph C. Wilson, Jr. Foundation-supported organization moved to rebrand itself as The Skatepark Project, still focused on its mission of enabling underserved communities across the United States to create inclusive public skateparks for youth, albeit under a more mission-specific identity.
"When the foundation was established nearly 20 years ago, my goal was to highlight the need for public skateparks in underserved communities, and to attract resources to those projects," said Tony Hawk. "This name change prioritizes our mission, and still allows me to continue my role as President of the Board. The foundation (and its funding) was never about me, it has always been about creating skateparks in challenged areas."
Since beginning in 2002, the Tony Hawk Foundation has helped fund more than 600 public skateparks in all 50 U.S. states. It's awarded over $10 million in construction grants for these skateparks, built with the guidance of sport professionals, and with safety precautions to accommodate all levels of skateboarders. In total, these projects now draw an estimated six million visitors annually—and change even more lives in the process.
This dedication has not been slowed by the ongoing COVID-19 pandemic, either. This spring, the organization awarded $490,000 worth of grants to 10 community skatepark projects across the U.S., has conducted online seminars and events with skating pros and experts, and has continued to support local efforts to bring skateparks to underserved youth and communities of color.
Now, this work will proceed as The Skatepark Project, and the initiative will continue to work with the Ralph C. Wilson, Jr. Foundation's Built to Play Skatepark Program to promote the creation of free, public skateparks in the 16 counties of Southeast Michigan and Western New York. With matching-grant funds of up to $250,000, Built to Play supports community groups and municipal entities seeking to create skateparks that serve low-income communities. Grants can also provide an additional $50,000 to fund processes and design features that lessen the environmental impact of the skatepark, as well as advisory services and advocacy training to assist groups in organizing and managing their efforts.
To see the full video announcement of the name change, click here. To learn more about the foundation's transition or Built to Play Skatepark Grants, visit The Skatepark Project at skatepark.org.