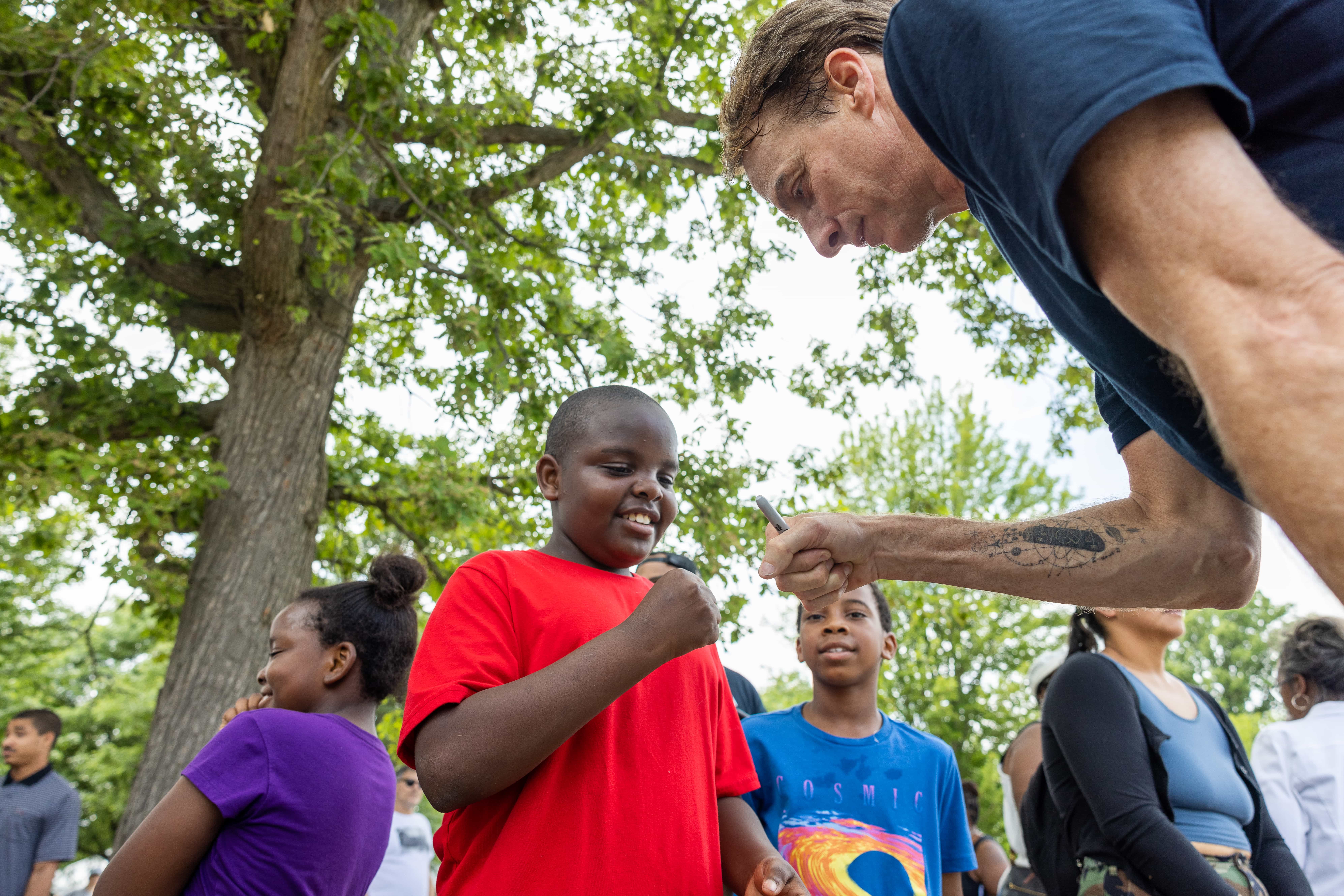 By their own admission, members of the Chandler Park Conservancy didn't fully understand the impact that skateboarding could have on their community when they initially planned a $20 million renovation of Detroit's century-old, 200-acre park back in 2015.
Seven years and one ceremonial visit from a skateboarding legend later, they get it—and are excited to see what the future yields for the now-bustling Chandler Park Skatepark.
On Sunday, June 27, representatives of the Ralph C. Wilson, Jr. Foundation, The Skatepark Project, and the Chandler Park Conservancy joined with skate icon Tony Hawk to host the official ribbon-cutting for the skatepark, which initially opened in October 2021.
"I think [Chandler Park] shows how far skateboarding has come," said Hawk, a fixture on the international skateboarding landscape for more than four decades. "If you go to skateparks anywhere, they are now truly melting pots, and you'll see people of all ages, all races, and all genders helping each other. I cannot think of another sport like that."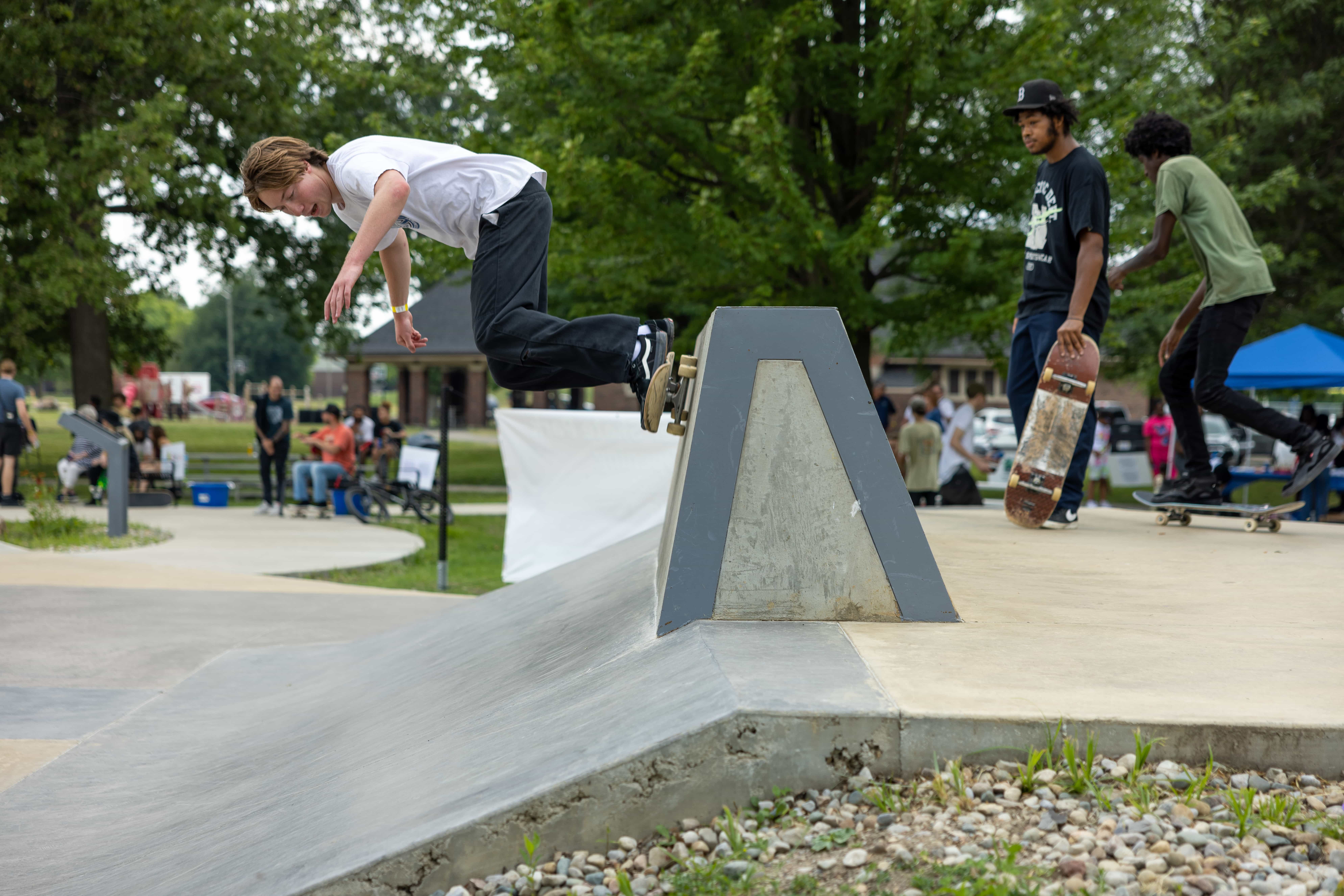 The vast new skatepark was constructed to cater to the city's growing skateboarding community, and designed to complement the architectural features of its surrounding neighborhood. Like the members of the Conservancy, community members didn't immediately see the facility as something that would enhance their long-term vision of the beloved east side park. But after the on-site approval from Hawk—the renowned face of his sport, as well as the initial philanthropic force behind The Skatepark Project, formerly the Tony Hawk Foundation)—the community now understands otherwise.
"It's certainly a sign we did a good job with the skatepark," said Alex Allen, president and CEO of the Chandler Park Conservancy, of Hawk's appearance. "It's good to be recognized by someone [like Hawk] that we have a place that's worthy of a visit, and a great place to be."
The ceremony was largely symbolic, as the park has been frequented by skateboarders and members of the surrounding community since last fall. But for those who spent years watching the skatepark go from concept to creation, seeing what the project has become—and in the presence of skateboarding's most formative personality—provided newfound validation.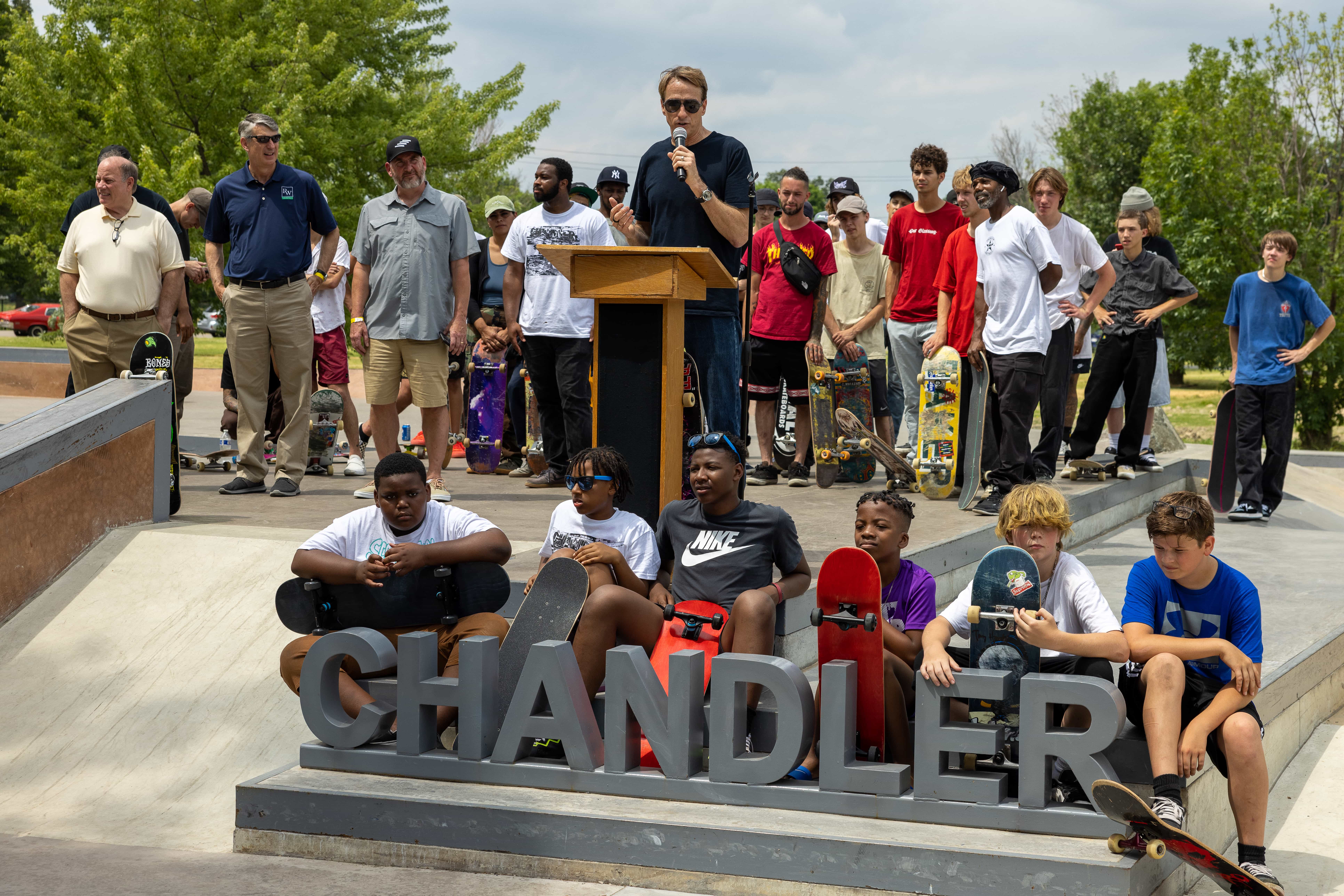 "At [Sunday's event], we saw different socio-economic statuses and different ethnicities, just sitting back, celebrating, and taking it all in," said Chandler Park Conservancy Program Director Yvette Bass-Pullom. "It was really pleasant and overwhelming, especially for those of us who've been there since day one."
Enabled in part by a $250K matching grant through the Built to Play Skatepark Program, the Chandler Park Skatepark boasts ramps and challenging obstacles for seasoned skaters; as funding permits, it also offers lessons and free equipment like helmets, elbow and knee pads for the next generation of enthusiasts. According to Allen, more experienced skaters and those who want to learn have come together since the park's opening; organically serving as an extension of the community, and bringing people together.
"It's great to see the older skaters helping the young kids learn how to skate and support each other," said Allen. "One of the things I never anticipated was kids showing up at the park with no skateboards, but just to watch or run around. That's been very cool to see."
And in complement to the park's more traditional components like basketball courts, football fields, and water park, the skatepark has now cemented itself as an innovative and intriguing addition where skaters can go—and grow. It adds to Chandler Park's role as the epicenter of activity for its host community, and according to Hawk, provides residents with the chance to find confidence, determination, and camaraderie, one kick-flip at a time.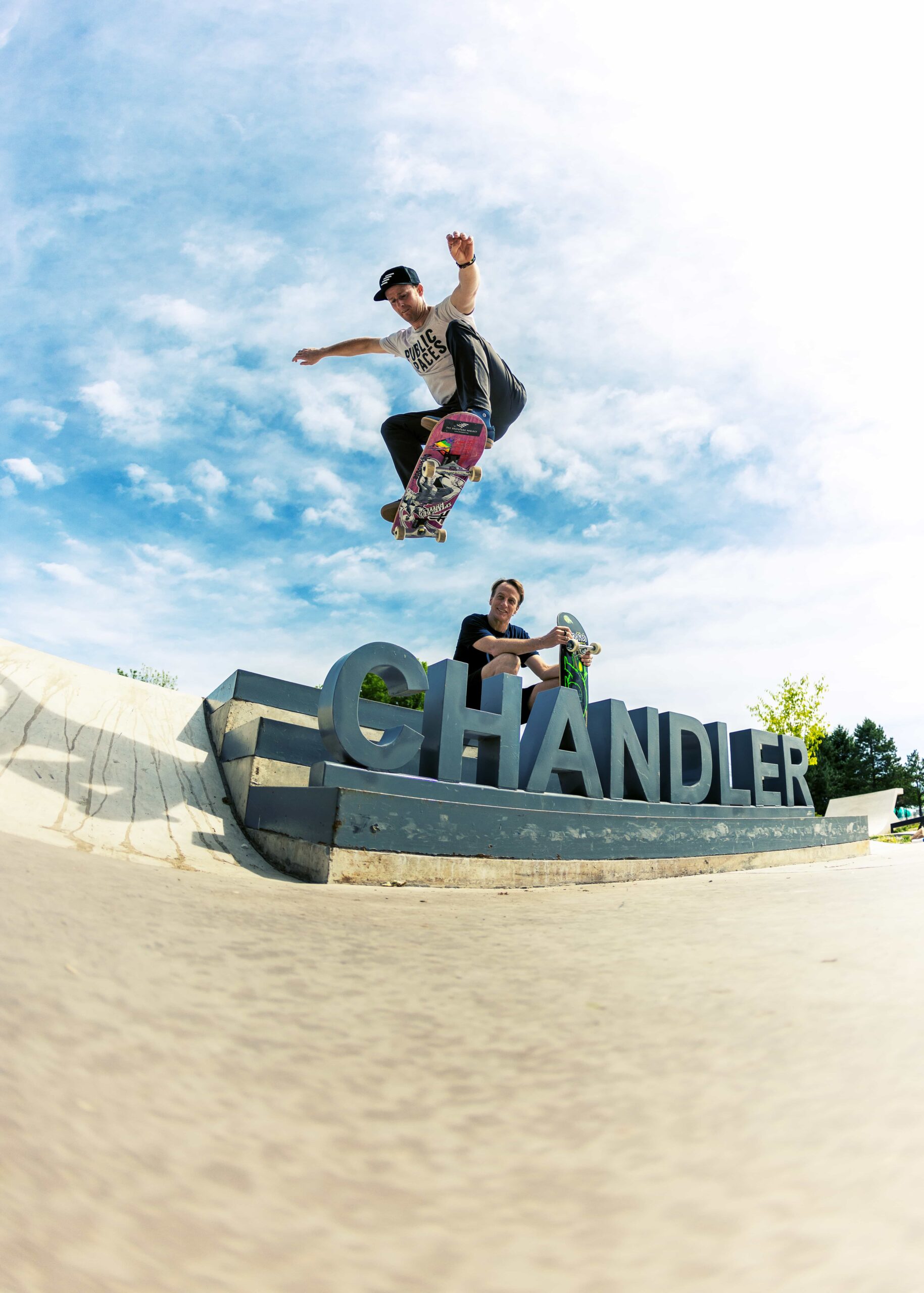 "This is a sport that everyone's welcome to join, and you'll get all the support you need," added Hawk. "I've been part of this sport for almost my entire life, and I've only seen it get better."
To learn more about the Built to Play Skatepark Program, its grant opportunities and ongoing efforts throughout Western New York and Southeast Michigan, visit The Skatepark Project at www.skatepark.org.